The Dog Blog! Where It's All About Dogs | Escondido, CA 92029
Join the fun on our Dog Blog! Each week we share FREE tips on grooming, training and other FUN stuff!
Penny D
Sunday, Sep 27, 2015
2:56 PM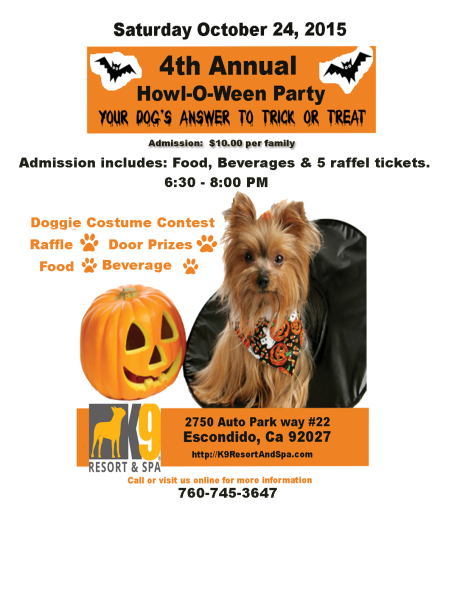 All well mannered dogs that are on leash are welcome! Your dog doesn't like dressing up? We have the answer! Pet Paint is a safe, veterinary approved, spary on colored hair spray that washes off after the party.
---