Taking your dog to dog training classes at K9 Resort & Spa isn't only about learning how to train your dog, it's so much more. It also means having a happy canine friend who pays attention, walks near you on or off the leash, sits when you ask him to sit, and hangs out politely while you enjoy a meal with your friends.


What does dog training mean to the dog? It means he has an enjoyable, interesting life in a home where he understands his role and what he needs to do to keep the good things in life coming!


K9 Resort & Spa offers many different dog training classes including both group and private. Many of our group classes are easy to register for and can be all done online. Other classes such as Behavior Adjustment Training, (for dogs with aggression, fear, or frustration issue,) and Problem Solving require a phone conference. Group classes are offered multiple times throughout the year and include: Rattlesnake Avoidance Training, Therapy Dog Training, Canine Good Citizen Training and certification. We also offer puppy programs and S.T.A.R. Puppy Training in our Escondido, California facility. Feel free to contact us at any time for questions on any of our group or private dog training classes. NOTE: For security purposes we require a photo of all dogs in our care and their owner(s) or handler(s)who have permission to pick them up.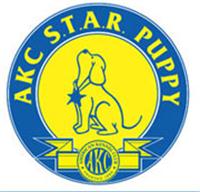 S.T.A.R. Puppy Class

with

Penny

DiLoreto
Next held on Wed, Oct 12, 2016 at 7:00 pm - 8:00 pm
This
enrollment
runs from Wed Oct 12, 2016 - Wed Nov 16, 2016
Learn More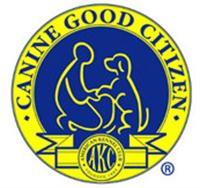 Canine Good Citizen

with

Penny

DiLoreto
Next held on Thu, Oct 13, 2016 at 7:00 pm - 8:00 pm
This
enrollment
runs from Thu Oct 13, 2016 - Thu Nov 17, 2016
Learn More
Behavior Adjustment Training (BAT)
---
K9 Resort & Spa's Behavior Adjustment Training (BAT) for dogs is a unique dog training system that works to teach both the dog owner and dog new habits. Dog owners are taught how to recognize the body signals that predicts unwanted behavior such as pulling on the leash, barking, growling, lunging, etc. At the same time, dogs are taught to move away from distractions before they become fearful, angry or frustrated. In essence, Behavior Adjustment Training teaches the dog how to make the "Right Choice."


Classes are offered in private and semi-private participation in 6 week periods.


Problem Solving Training
---
K9 Resort & Spa's Problem Solving Training for dogs is focused on dogs with "Bad Manners," such as Jumping Up, Leash Pulling, Excessive Barking, etc. Problem Solving Training is a 4-week program of private classes focused on "problems" as defined by the dog owner. Sessions can take place at your home, the dog park, or other venues agreed upon with our animal behaviorist-professional dog trainer to be best suited for the issues being addressed.

Classes offered in private and semi-participation in 4 week periods.